During the course of New Zealand's response to Covid-19, IT manager Prescott Jones found he had to move quickly to urgently prepare his organisation to work remotely before the country locked down for Alert Level 4, in which the purchase of non-essential goods would be restricted.
It was daunting task for a New Zealand Government body that has 3000 staff at 43 sites across the North and South Island and a number of staff members overseas. The agency is based out of Wellington and runs many essential public-facing services.
KEY RESULTS
Supplied equipment very quickly to approximately 2200 staff members at their homes in under two weeks on opening initial conversations with PB Tech
Enabled staff to do their best work with the right equipment in tough conditions
Impressed senior management with the turnaround time for equipping employees around the country.
THE ISSUE
When the Covid-19 pandemic was about to hit, the agency had to start thinking about what it would need to keep its workforce productive if it needed to transition to working from home.
"The problem we needed to solve was that we were having delays in getting IT equipment delivered or available within short timeframes. So I started to look around for what other suppliers were available in New Zealand," said Jones.
Courier services within New Zealand and globally were grinding to a halt, there were shortages of certain chipsets from suppliers, and Jones was unable to order equipment and get it in under six weeks.
Most of the suppliers he regularly worked with were slammed with similar orders from other large organisations and didn't have the ability to break large orders down into numerous home deliveries.
THE SOLUTION
When Jones was looking for solutions, PB Tech stood out for having local warehousing facilities holding more than $100million worth of stock on hand, and a supply chain that had an established process in place for regularly completing home deliveries.
"PB Tech has a large investment in New Zealand from suppliers across the gamut with everything from servers down to USB keys. This made it very handy for us that we're shipping within New Zealand rather than trying to get it into New Zealand and then get it around to staff," Jones said.
He adds that working with PB Tech has been a really refreshing change for the agency and that the difference in being able to get the gear out to his staff in a timely manner has been immense.
PB Tech was also realistic with delivery timeframes for equipment and kept lines of communication transparent, with regular updates if there were any delays from suppliers. Jones found that the management and sales teams were very responsive when it came to questions around bulk orders, pricing, and distribution.
In less than two weeks from the initial conversations with PB Tech, the agency was up and rolling and staff were beginning to get properly set up home.
---
"Working with PB Tech has been a real refreshing change for us. The difference in being able to get the gear out to our staff has been immense."
---
Jones' agency also needed to create multiple small orders to different addresses for each bulk order.
PB Tech's accounts team was able to create a custom ordering template to capture the personal information of 2000 staff members that could be sent out to managers and imported directly back into the PB Tech systems to generate individual orders and expedite the process.
Jones said, "Being able to rally a bulk ordering process like that and having templates ready to go made things much simpler.
"Sending out information to about 30 different managers across our business to gain information from up to 2,500 staff is a huge amount of information to collate. We were able to plug it into this template spreadsheet that PB gave us, and suddenly they're real orders and making sense and they're going to the right people."
THE RESULTS
"Looking at the timelines of actual engagement to the delivery of the bulk of the orders that were made, it was a huge accomplishment," said Jones.
---
"Looking at the timelines of actual engagement to the delivery of the bulk of the orders that were made, it was a huge accomplishment."
---
The partnership enabled Jones' team to provide equipment to allow their staff to work comfortably and safely from home with a proper workstation, allowing them to maintain a high level of productivity from home.
This was a huge pressure relief for staff leaving the corporate environment and setting up an effective working environment at home.
"Being able to provide IT equipment connectivity and the peripherals for staff to be able to work was extremely important to ensure business continuity and look after our staff at the same time," Jones said.
His team had gone from fully fitted offices to multiple endpoints in people's homes in a matter of days and had to consider how to get the team to connect, work efficiently, comfortably, and safely; and continue providing services to the public from a home environment.
"Our senior management couldn't believe that we managed to muster so much equipment and facilitate so many people being able to work from home within such a short time. It was a really impressive turnaround."
PB Tech Head of Government and Health Peter Bull said, "PB Tech is proud to be able to support Government agencies and play our part in New Zealand's Covid-19 response. The agency was great to work with and the project reinforced PB Tech's ability to innovate and deliver at scale on challenging requirements."
A year later, Jones' agency is still working with PB Tech to source all its work from home kit for staff as well as for many urgent orders.
"The responsiveness of the team; the order to delivery service; stock availability; alternative solutions and the price point really do make PB Tech a leading supplier of IT equipment in NZ for both the high street consumer all the way up to the largest enterprise," says Jones.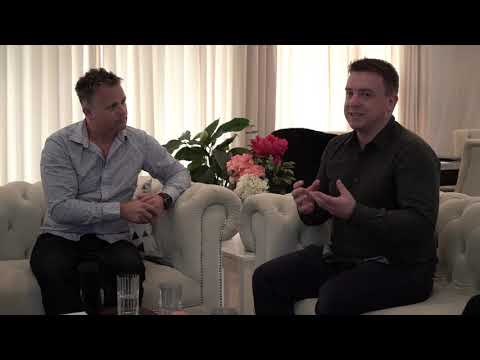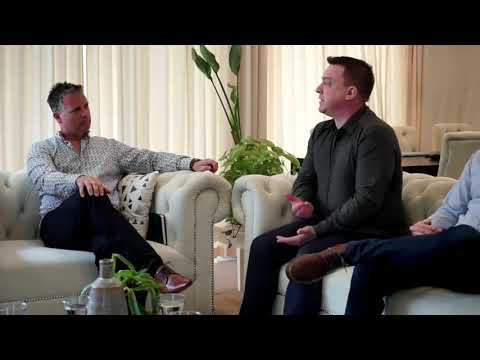 Talk to our business specialists today about how we can simplify procurement for you.